Behind the Awkward Is the Awesome
Being out of our own cultures will always mean feeling awkward. But that doesn't mean we hide away and never venture out. This is a great perspective by a mom who just took a trip to South Africa.
Why You Need to Embrace the Awkward to Experience the Awesome
by Crystal at
Money Saving Mom

Feeling Famous Overseas
I can relate to this woman's article on fending off the paparazzi that hound her fair-skinned children. Mine don't stick out as much as some because they have dark hair, but they do get their photos taken pretty often when we're out and about and there are Korean students around. I laughed at and agree with her modes of defense. :)
What Angelina Jolie and I Have In Common
by Denise at
DjiboutiJones
Christian Teaching Jobs Overseas
It's that time of year: recruitment time. If you're a teacher wanting to move abroad, the Network of International Christian Schools has their job openings listed online. Take a look and consider this well-established organization, which comes with missions training beforehand.
NICS Careers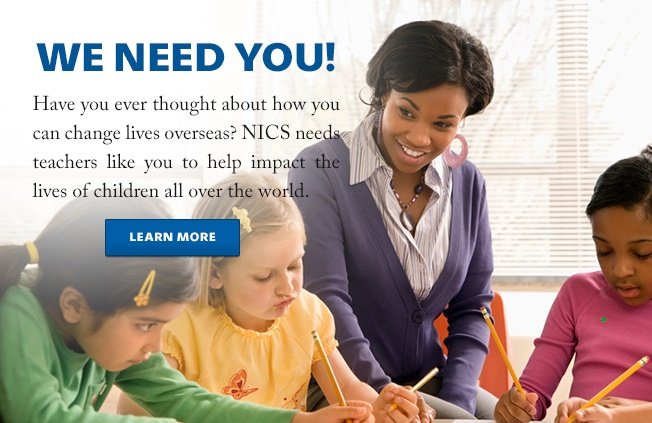 Moms, Remember This
I think I need this reminder every day. What's important in this season of life? Is it really a perfectly clean house or vigorous ministry involvement?
To The Mom of Little Ones: No, You Can't Do it All
by Jessica at
The Better Mom
And Moms, Remember This Too
Yes, we have huge responsibilities. (And who has time to go out with friends?) But no, we're not supposed to do this alone. So it must be a priority to connect as well.
This week, we did a theological study on spiritual gifts. Many Christians take tests to determine their gifting and then try to use those abilities in the ministry. While this isn't bad, it may be missing a valuable point about where gifts come from and how they should be identified. Read on?
--------------------
Did you enjoy this week's recommendations? You're invited to check back each weekend to see
more of the good stuff
out there brought here. I do my best to keep it relevant to women in cross-cultural situations too. If you think you might forget to stop by, you can subscribe by email (in the sidebar), or follow on
Facebook
,
Google+
,
Pinterest
or
Twitter
.